**5 out of 5 Brilliant/Emotional/Amazing Stars**
**WARNING: SPOILERS AHEAD**
Fate hasn't always been friends with Isabelle West. In fact, fate has been a downright b****.
Isabelle has learned the hard way how hard life can be wen fate isn't by your side. It can hand you your dreams on silver platters, but it can snatch them right back and hand you nightmares. One thing Isabelle knew for sure fate was consistent with was taking away everything she ever loved.
For the last two years Isabelle has been slowly clearing the clouds of her past. Happiness is finally on the horizon. she has a thriving business, great friends, and her life back. All she has to do is jump over the last hurdle...her ex-husband.
When problems start causing her to fear her new life, and memories that are better left forgotten start rushing to the surface the last thing she needs is a ghost from her past to come knocking on her door.
Axel never thought he would look into the eyes of Isabelle West again, and he wasn't sure he wanted to now. He's carried his anger for so long he isn't sure he can just turn it off, but when he is faced with protecting her and an unexpected desire to have her again, life gets a little more complicated.
How will Axel and Isabelle deal when all their cards are put on the table and everything they thought was true blows up in their faces?
Oh my geezzz! This book was awesome! I had read a lot of mixed reviews about this one. In my reading history with mixed reviews it usually turns out to be an amazing book. I wasn't disappointed. For this to be Harper Sloan's first book she blew me away! I loved every last second of it. I was pulled in on page one and not released until the very end. This book had everything! A strong heroine, an incredible hero, angst, drama, and incredible love scenes! The only thing that bothered me about this book was Axel's words. I hated how he couldn't make a complete sentence at all. It was always, "Love you baby. Can't live without you baby." It seemed like the "I"'s just disappeared. That wasn't enough to really take away from the book though. This will probably be a long review so prepare yourselves...
Izzy is a strong character. She's been through so much in her 30 years. She met the love of her life when she was a teenager only to have him leave for the Marine's and never come back. She has long brown hair, pale eyes and she's slender. She's spent the last 2 years running from her abusive ex-husband and trying to get her life back, all the while still being in love with the man who died and never returned for her.
Axel is a Marine. He's built, tattooed everywhere, 6'6 and just big. He has thick black hair and the perfect smile. He owns a security company. He fell in love with the girl of his dreams when he was a teenager. He left for the Marines and came home to find that she had vanished into thin air. 12 years later he's angry and hurt and still pinning away for the girl who is the only woman who will ever hold his heart.
At the beginning we see Izzy in a very abusive marriage and she's taking a horrible beating. Brandon leaves her after he's finished and she calls Dee, her best friend, to save her. Fast forward 2 years later and she's living with Dee and trying to get her life on track. She has 2 amazing best friends. Aside from the amazing Dee she also has Greg whom she met the day she returned to her house to get her things after she got out of the hospital 2 years before.
We see flash backs of the life she once had. She was in love with a boy named Axel when she was in high school and he leaves for the Marines and promises to come back for her only he doesn't. Just to go ahead and get all of this out of the way the lines are crossed big time.
IT'S CALLED COMMUNICATION PEOPLE!
His foster mom tells her he's dead and she has no choice but to believe her. After her parents die she is shipped off to live with her grandparents in another state and leaves her contact info with Axel's foster mom. He never comes back and after months of trying to reach him then she gets the letter from the foster mother telling her he's dead. She's pregnant with their baby and when she miscarries on her 18th birthday her world completely falls apart. Axel in the meantime is alive and well. He's been looking for her since he came home a few months after deployment to find her gone. He finally finds her to only realize she's married to another man and assuming she's happy he leaves and moves on never letting her know he's alive. This goes on for 12 years. Once again, it's amazing what a little communication can accomplish!
On her 30th birthday she receives a picture from her ex with the belly cut out and a nasty note. Fearing for her safety Greg makes a call to his friend Reid who owns a security company and just recently moved to town. I saw this coming a mile away! Greg being a Marine it was obvious that his buddy was going to be Axel and it didn't disappoint. So on her 30th birthday she comes face to face with the ghost of her past she was sure was gone forever. This isn't a happy meeting. She passes out and then closes in on herself but can't believe it's him. He is so angry (reasons are above) and even more angry that he still reacts to her. He wants answers about why she left him but Dee and Greg won't let him get to her, this makes him mad and then he ends up with all his friends against him protecting her. It's even worse when Greg puts 2 and 2 together and realizes that Reid and Axel are the same person. Axel Reid. It doesn't matter how angry he is though, it's obvious he's crazy about this girl. He gives her 1 weeks to talk to him or he will find her.
One week later he catches up to her at a tattoo parlor where she's having her nipples pierced (his reaction was funny. He still believes she's his even though it's been 12 years since he's seen her) because Greg ratted her out to him. This destroys her friendship with Greg but lands her at Ax's house where he finds out what has really been going on with her ex-husband. He's floored because he's always thought she was happy. He's out for blood with Brandon and he's not going to stop until he gets it.
Things begin to change and he's no longer sure if he's fighting for closure or if he's fighting to get her back. He decides he's getting her back when he see's her laying in his bed again. It's going to be a long process.
2 months pass and she's officially divorced and trying to enjoy it. Everyone is at her house watching a ballgame when her ex shows up and beats the crap out of her on the front porch with everyone inside. He does a real number on her and then disappears falling off the gird. Axel takes care of her but she won't stay with him instead staying with Maddox, their buddy and he also works at the place Axel owns. Things change the morning he walks in and finds her in her panty's and cami. Their first kiss after 12 years turns into a lot more and she realizes she wants him back in her bed and back in her life. He takes her home with him and 3 weeks later she officially moves into his house. He goes from the whole "Mine" thing to the "MINE" thing but it's sweet.
They finally sit and talk about everything. She tells him her side and everything about the baby and then he tells her his. They make amends and forgive. With all secrets revealed nothing is holding them back from building the future they originally planned. For the record there is nothing worse than a big, tough Marine crying over things that have been lost. That tore me up!! They finally tell each other they loves the other and things are perfect. We also find out that the huge angel tattoo on his side is a picture of her which I thought was awesome!
I am ready to make my girl mine again.
Right before Christmas she ends up at the doctor and finds out she' pregnant. On Christmas morning Axel proposes and she says yes and then tells him that she's pregnant. His reaction made me cry with the biggest, goofiest grin on my face ever. Things are so perfect that you know it can't last.
The next day she drives to Dee's and while on the phone with Axel, Dee's front door opens to reveal her ex-husband standing before her. He hits her in the head. Greg is shot trying to save her but when she gets the gun she empties the clip into Brandon's chest and passes out. Axel is beside himself when he gets to her thinking he's lost her. In the end though she's fine and so is the baby. Greg needs surgery but is also going to be fine.
A few other things...
The baby is a boy...Axel is just a little excited about that, screaming across the parking lot about his boy :)
Nathaniel Gregory Reid arrives healthy on Izzy's birthday replacing some bad memories with some good ones.
This was an amazing book. If you're looking for a great love story, second chance story, or you just loves strong alpha males or Marines then this is the book for you! Job well done Harper Sloan! I look forward to Greg's story and the wait is going to be a long one. This book isn't leaving my head anytime soon! 5 Stars! Hands down with no questions!
My Axel/Izzy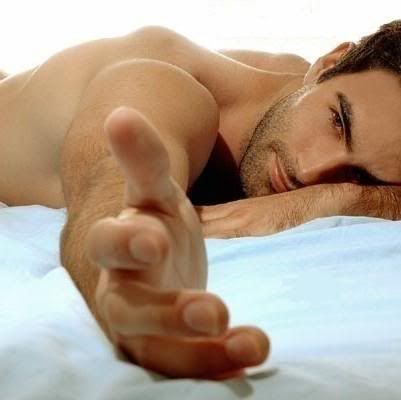 Favorite Quotes:
I should be glad she has someone determined to be her support but that is getting locked down. I am back and Greg isn't taking that job from me.
"Not one day went by Izzy that my heart didn't belong to you. To this day there has only been one woman that has and will ever hold it. F***, baby but the love I have for you is so f***ing strong sometimes, I wonder if it will crush me."
"I love you, Axel Reid. I have loved you forever and I will never stop. Made for me, baby. You were made for me. Don't ever leave me. Never again. I would rather die than be without you again."
When you are with me I am free. My strength. My heart. My everything. Our love now continues forever. Amor Vincit Omnia. Love Conquers All.
I didn't care. Let the house burn down, my son is on his way.