** 3.5 to 4 out of 5 Stars **
**WARNING: SPOILERS AHEAD**
Growing up in small-town Belcrest, Maddy Jennings always thought she was destined to be with her childhood sweetheart, Trent Basso. Throughout the complicated road she has traveled with Trent, someone else has had a strong presence in Maddy's life. Trent's older brother Gabe has always been someone she could count on, therefore neither of them can be blamed when lines blur from friendship to something more.
However, promises made between brothers threaten to ensure that neither of them will have a permanent place in her life. When Maddy returns to her hometown for her brother's wedding, she is forced to face both Trent and Gabe for the first time in two years. While the two Basso brothers fight to win her heart, she is busy struggling with a past that won't seem to let her go. Whether she wants to or not, Maddy must decide to either forfeit her own happiness or forever tear a family apart.
MY REVIEW...
This book was good. Not great but I did enjoy it. I think the problem for me was the back and forth from past to present. I found myself skimming through a lot of the past because I was so caught up in the present. Don't get me wrong because this is a good book and this isn't a negative review at all! I loved the characters for the most part. Gabe was amazing, always waiting in the wings to get his shot with the girl of his dreams. I understood where Maddy was coming from but there were times I wanted to punch her in the face. Trent is a douche. There just isn't another word for him. He wasn't worthy of her and through some messed up need not to hurt him she allowed Gabe to be hurt. I hated her for that for awhile. There are a lot of ups and downs but they do eventually get there. What is boils down to is this...One brother wants his hundredth chance while the other brother wants first. One is deserving and one isn't. It's a true love triangle between 2 brothers and the girl they both love. I was happy with the way it ended.
BOOK SUMMARY...
This one is going to be hard to describe so I'm going to do it in two different ways...past and present.
Maddy is 25. She's beautiful with brown hair and pretty eyes. She is a decorator living in New York with her best friend Ian. She hasn't been home in 2 years and now she has to return for her brother's wedding. She will have to face the two men that she loves. Both of which have stayed in her life. She and Trent have been apart for a year this time.
Trent is Maddy's first love as well as her first at everything. He's a profession soccer player and he travels a lot. He has blonde hair and blue eyes and he's built like an athlete. He has been in love with Maddy since they were kids. His problem is that he knows she's the girl he will eventually marry but he wants to have his fun first. He's cocky, self centered and doesn't care about anyone but himself.
Gabe is amazing. He is 28 and Trent's older brother. He has been in love with Maddy for years. He has always been waiting in the wings trying not to interfere in their relationship. He's beautiful with blonde hair and blue eyes. He's lives in Florida. He's sweet and funny, sensitive to her feelings and would do anything to make her happy. He's her rock when she needs it. He also spends most of his time picking up the pieces when Trent breaks Maddy's heart over and over again.
The Past...
Trent and Maddy see each other for 2 weeks when they are 12 then become best friends. Gabe is the older brother who always looks out for his "little sister". She moves away for 3 years and when she comes back things change. Trent breaks up with his girlfriend the day after she returns and they begin dating soon after. For years they go back and forth, on again off again. All through high school she experiences all of her firsts with Trent...first boyfriend, first kiss, first time. When Trent leaves for college he breaks up with her but he's so good at it he keeps her hanging on. Gabe is at the same school with her so he picks up the pieces and they grow close. He realizes that sometime over the months his feelings for her have changed. His brother also realizes it and makes him promise to stay away from her which he does. He does let her know a little later that he loves her but he can't hurt Trent that way so they stay apart. She gets pregnant with Trent's baby but miscarries when she gets into a scuffle with her mother's boyfriend. They split for the last time one year before she comes home for her brother's wedding.
The Present...
Maddy and Ian run into Gabe at the airport. They catch up and ride home together. She's very anxious about going home because of what happened to her and because she hasn't seen Trent in a year. Her brother is getting married and it's going to be a week long party in which she is a bridesmaid and Trent and Gabe are groomsmen. She knows she's going to have to face them and she is scared.
She comes face to face with Trent for the first time at the softball game starting the festivities. He's still considers her his girl and it's known to everyone. He tells her to stick around after the game they need to talk. At the restaurant he spends the evening beside her with possessive little touches until she ends up on the dance floor with Gabe. There is an almost kiss until Trent steps in. The sexual tension and connection between Maddy and Gabe is strong. You can feel it coming through the pages at you. We see how strained the relationship between brothers is. The haven't spoken in 2 years and the love they have for this girl is destroying their family.
Trent uses her trip home as a way to get her back. He wants them together and has no issues with telling her they are meant to be even though he will go back to the same behavior. Their next stop on the wedding adventure is a theme park. Trent has a work thing and can't go so it's her and Gabe. They are having a heated discussion about a misunderstanding when he asks her if she feels what's between them and when she doesn't answer he tells her he's giving up and walks away from her...and she chases him. They end up in a line for a roller coaster in which she deathly terrified of. Just as they go over the first peak Gabe kisses her. He tells her he loves her and has for years and that he's sick of waiting on his time. He wants her to be with him. When she doesn't answer he assumes she doesn't feel the same. She tells him that she does but doesn't think they should be together for obvious reasons. He then tells her that it doesn't matter what others think because they love each other. She agrees to be with him but they aren't going to tell anyone until after the wedding.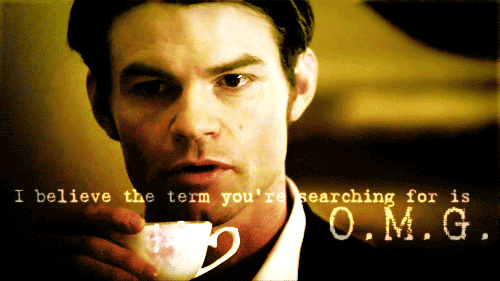 She had a dinner already planned with Trent and she ends up staying the night with him but nothing happens. Gabe catches them hugging the next morning and walks away...she chases him again. He asks her if she still loves Trent and when she doesn't answer he walks away from her. She realizes in that moment that the love of her life isn't Trent and she just let him walk away from her.
What have I done? I think I just let the love of my life slip through my fingers.
Her brother tells her it's time to make a decision as does her mother. They are both at their breaking point and Gabe may have already reached his. If she doesn't do something soon she will loose them both. She and Gabe spend the following night making each other insanely jealous. Outside the club Trent demands she make a choice then and there. She doesn't and the brothers fight. Gabe gives up and tells Trent he can have her and leaves. Gabe shows up later and they go for a walk. He apologizes for how he acted and tells her that he's madly in love with her and always will be but he can no longer keep doing this. It's killing him to watch her choose Trent every time. He tells her he's letting her go and he just wants her to be happy. I wanted to slap her here because that's 2 times she's let him walk away from him. Fight for your man!! Enough already!!
She finally makes a decision. She has Trent meet her and she sends a goodbye letter to Gabe. She tells Trent that it's over for good. So what she actually did was choose herself to try and save the relationship between the brothers by removing herself from the equation.
She and Gabe get into a heated argument at the wedding and she runs outside. Trent follows her and she lets him have it. She tells him how selfish he is and how much she loves Gabe...how much she's had to give up because of him and how she should have let him go earlier. Trent seeing the errors of his ways drags her outside to Gabe. He apologizes to them both and gives them his blessing to be together. Gabe heard their fight earlier when he went out to check on her. He heard her admit that she loved him. They talk and end up together officially for the first time.
In the epilogue Gabe has convinced her to come to Florida with him. They go back to NYC to get her stuff and drive to his condo. She moves in with him and they decide to try for a baby. Trent couldn't talk to either of them for awhile but he eventually came around.
It's a good book. I enjoyed it and it relatively short. I read it in one sitting. I'm giving it 3.5 to 4 stars because it did drag in places for me...mainly the past. If you're into love triangles and the girl ending up with the guy she should have been with all along then give this book a try!
My Gabe / Maddy / Trent