** 4.5 out of 5 Stars **
**WARNING: SPOILERS AHEAD**
Allison gave him her virginity seven years ago, but she hasn't thought about Michael for years--until they end up stranded together during a tropical storm. She's just as attracted to his sexy intensity and humor as she used to be, but she's not a silly girl anymore. Sure, she might enjoy a one-night-stand, but she's never going to fall for him. Not again.
Always forced into the public eye because of his business dealings and high-profile relationships, Michael doesn't trust journalists, and he doesn't trust women. Allison is both, which means he can never surrender to his tumultuous feelings for her, even though they only rage stronger when the storm finally ends.
MY REVIEW...
This book is a short, sweet, and fun read. There isn't a lot to it, no major drama, just simply 2 people trying to find their way together while fighting it a little bit. I loved it and it was what I needed at the moment. The books I've been reading lately have put me in a bit of book block. I read it in one sitting and didn't want to put it down. The characters are easy to love and you just want them to be happy...together. I felt for the things Michael had to go through to become the cynical man he is. I hated that Allison had to prove herself because of her profession but I understood why. This book will pull you along with it, lightly knocking you down but picking you up again. It left me feeling happy and settled. The writing style is easy to follow, the story is told from both his and her POV. I enjoyed the plot...I love books about 2 people being stranded because of a storm. I mean seriously what is there to do but fall for each other? It's a great little read without any lasting emotions.
BOOK SUMMARY...
Allison is a journalist who lives in DC. She is 25. She has brown hair and green eyes, she's curvy. She's independent, strong, very ethical and driven. She loves her job as a reporter but she knows when to and not to write a story.
Michael is a rich business tycoon who lives in NYC. He's 29. He has dark hair, blue gray eyes, and he is handsome...clean cut. He is ruthless when it comes to business, driven, and dominate. He's an alpha male at the top of his game in his world. He has a sensitive side and wants to love and be loved but he's been burned so many times that trust doesn't not come easily. He's very cynical and untrusting of females in general.
Allison stayed behind trying to get her story until the last possible minute she could. Because of this she's trying to outrun a hurricane that is baring down on the town she's in. It's raining sheets and she can't see anything. She's driving in the middle of the road thinking no one is crazy enough to be going in the other direction when she meets a car causing her and the other vehicle to hydroplane. Her vehicle is fine but the other driver wasn't so lucky. Getting out to check on the driver she realizes he probably has a concussion and she also realizes that she knows him...well. Getting them both in her car they realize they are too late to outrun the storm so all they can do is hunker down somewhere and ride it out. Michael realizes who she is as they ride together. They knew each other growing up and 7 years ago he took her virginty one night late at work. He never forgot her or how she made him feel things in a way he never had before but soon after the encounter life separates them again. She had been crazy about him then and was deeply hurt when he acted like he didn't care about her in the days following.
They reach an old farmhouse and take shelter. She takes care of his head wound, finds dry supplies and they settle in for the night. Things are awkward between them and they both are dealing with the strong feelings that are still between them, desire and something else. Finding out the storm isn't going to be so bad after all Michael decides he's going to indulge in some of his other impulses while they are stranded. I mean really, what else was gonna happen? They share an intense kiss but she stops it convinced it's a bad move and they spend the evening playing monopoly in front of the fire before she says good night and goes to bed.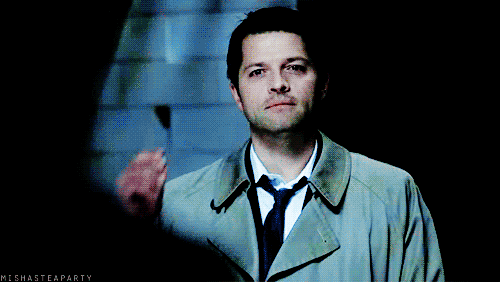 They are awoken later that night by the wind and the tree branch that crashes inside the living room window. After fixing the window they fall victim to their desires and have mind blowing, passionate sex. The bring feelings into it without even realizing what they have done. It's more but they aren't willing to admit it. A switch was flipped and from here on out they will have to fight the desire to be together for reasons other than desire for one another. They wake up the next morning and end up sleeping together again knowing that their time together has an expiration date.
Driving they realize the bridge has been washed out and that water is covering the road in the other direction so they spend the second day stranded rescuing a dog, bathing it, playing monopoly, cuddling and having more of that passionate sex. She wakes the next morning with dread knowing that they go back to their lives today. She realizes on the drive back that she wants more so she erects a wall around her. He tries talking to her but she shuts him down every time so he eventually gives up. He's thinking in terms of giving it a little more time together but she shoots him down. He keeps the dog as a way to stay in contact with her. The reason she said no to him is because he hates reporters and she lied about her job. He doesn't know that she's the very thing that he despises. Needless to say he's extremely mad the next day when he finds out. When she shows up at his place he calls her some seriously mean names and slams the door in her face.
Weeks pass without contact and they see each other at a benefit he's holding. He talks to her after the press conference to find out why she's there. He's too angry and there is way too much sexual tension between them so he ends up kissing her but she doesn't respond. Then she's angry. He's still angry at the benefit but eventually calms down and they end up sleeping together after the benefit but she takes off the next morning without a goodbye because she's running from him knowing she's in love with him. He's hurt and a week later he shows up in DC asking her to go with him to where the storms were and cover a story. It's an excuse to get her on a trip with him to see if he can figure out what's going on between them. He tells her over dinner at his beach house that he wants an actual relationship with her. She asks for time to think which he gives her. Standing on the beach he looks completely alone and that's when she realizes that they aren't meant to be together. They leave from that trip officially together.
6 months later they are walking on the beach hand in hand, the perfect in love couple. She's tired of the long distance relationship and he fixes the problem with an engagement ring. He asks her to marry him and she says yes.
MY RATING...
Short and sweet with very few ups and downs and a HEA...an easy 4.5 stars for me. I can't bring myself to give it 5 stars because it didn't blow me away but I did enjoy reading it and it wasn't filled with angst issues that made me want to scream and bash my head against a wall. It was just perfect light reading. If you're looking for something fun and easy then give this book a try!
My Michael / Allison
Favorite Quotes:
It was that she'd never really given herself fully to a man before, not in the ways that really mattered.
Michael wanted to be the man she gave herself to...