** 5 out of 5 Stars **
**WARNING: SPOILERS AHEAD**
**Blurb is VERY long. You can check it out on Goodreads if you would like to read it!
MY REVIEW...
This book was HOT!! I mean set my Kindle on fire hot. I loved it! You have a hot rockstar with tattoos and piercings who wants the girl he's not supposed to have...who wouldn't love that! This book had quite a few errors but it wasn't anything that really bothered me. I loved the writing style. The characters were easy to fall in love with. This book grabbed me and wouldn't let me go. I could not stop reading for anything! It deals with an issue that a lot of authors won't touch and I have to commend Melanie Walker for that. I loved reading how these two came together. This book had some great music in it that I would recommend you listen to while reading. Here's to rockstars!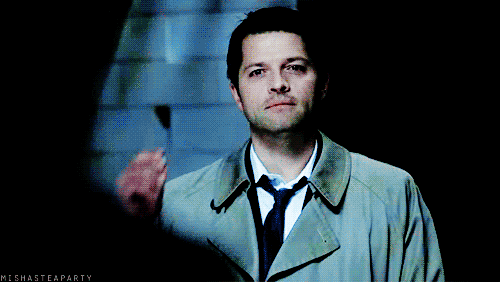 BOOK SUMMARY...
Carrie is a very strong woman. She has had to be. She's blonde with blue eyes and extremely beautiful. She's been to hell and back and lived to tell the tale. She was sexually abused and raped by her father for years. The only person she has ever been able to trust is her brother Noah. She escapes that life at 14 when her brother wakes her in the middle of the night and runs away with her. She's about to finish her last year of college and wants to be a writer.
Chad is the lead singer of Thick as Thieves, a band that her brother plays in. He's also her brother's best friend. He also plays guitar. He is a tattoo artist. He has a reputation of being a womanizer. He's 24, has green eyes, brown hair, tattoos everywhere, piercings and gauges in his ears. He's a fraud though. The only reason he lives that life style because he has wanted Carrie since she turned 18 but has been warned by her brother she's off limits. Once he finally sees his chance with her, he takes it and has no intention of ever letting her go.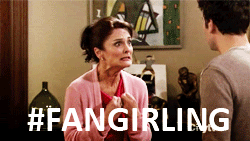 Carrie and Noah have spent the last few years running from their father. Carrie was raped repeatedly and Noah beaten by him. They are constantly looking over their shoulders but have somehow found a decent life together. Noah is awesome. He's taken the roll of father and big brother to an entire different level. I love their relationship. He's always there for her no matter what. He is her strength but he has his own demons to. He has a history of drug use. He's spent the last few years providing for her, protecting her and doing all the things her parents should have, even making sure she goes to college and paying for it.
She has had a secret crush on Noah's best friend Chad for years. When he all of a sudden starts showing more of an interest she blows it off as him just being friendly. He tells her she's hard to get but he'll find a way. He's very persistent. He finally shows up at her job one night and asks her to hang out, clarifying it as a date. Her brother is livid but she goes with him anyway to a party with the band. Before leaving for said party they make an agreement.
"All in, Carrie. If we do this we're both all in, agreed?"
All in meaning exactly what it implies. This isn't just a one night stand, it's a relationship. He wants to get to know her. He tells her all the other women were nothing more than fillers biding his time until he could have her. They arrive at the party and things are going well in the beginning. They sit on the back of his truck holding hands and talking. Chad and her brother get into an argument and one minute they are screaming at each other and the next he's on the ground holding his junk while staring up at Carrie. He explains things and they end up taking a ride. He takes her home and ask for a second date and she accepts.
Carrie catches her brother doing drugs again...he's a heroine addict. She finds out the next morning it's because her dad showed up at Noah's job and has been calling him for weeks. He's wanting to meet with Carrie. The stress of this pushed him as far as he could go. He promises never to do it again and go to a meeting. He feels terrible and cries begging her to forgive him.
She attends her first Thick as Thieves concert and Chad sings her "Savin Me" by Nickelback calling himself her boyfriend. He kisses her for the first time that night. From there things move very fast between them. She and Noah get into it at the after party and things are said that reveal a little to much about their past. Chad overhears it and wants to know about it. He tells her he's going to ask and to just say yes or no. He asks her if she was sexually abused by her father and she falls apart. Later that night we find out exactly how into her he really is while he's fighting with her brother. Her brother has known all along that he's been into her for years, like really into her. He lays it on the table for her and tells her he's wanted her for 3 years. He belongs to her and has for so long. He says he knows it soon but for him it's really not and then tells her he's in love with her. He then makes love to her for the first time.
"I am not Prince Charming or a shining knight on a white horse. I'm a dude with over forty tattoos and ten piercings and nowhere near your league. I may never be more than a tattoo artist and I may one day be famous, either way Carrie I'm yours and have been since I met you. It just took me some time to get it right."
They end up having rough sex a little later and he holds her down. She's confused because she actually liked it and wasn't scared of him. This was caused because she misunderstood something and gets up to leave and he panics. He's angry because he didn't want her to leave. She goes home and talks to Noah about it and he tells her there is nothing wrong with her. They end up in the boat house and he tells her he loves her again and this time she says it back. So they kiss, have sex, fight, have rough sex, she runs then tells him she loves him in about 36 hours. Like I said, these two move fast but it's believable.
Things are going great with them and then they are asked to tour with a huge group for 8 days. She's insecure and thinks he'll go back to his old ways and cheat on her. He leaves and she meets up with him a couple of days later at one of his shows. She received a text message from her father and it sent her into shock. Her best friend calls her brother and he puts them both in a car headed to them so he can protect her. She runs into Noah's arms the second she sees him. Chad is hurt because he can't do anything for her and she just wants her brother. He ends up on the tour bus breaking stuff but calms down after a little bit and comes back to where she is and she goes straight into his arms. They end up making love on the bus.
Later at the show Chad's ex girlfriend shows up and informs her that she slept with Chad the night before. She doesn't want to believe it but all the signs are there, fresh claw marks, him begging her not to leave him, and he looks nervous when he sees his ex walk into the room with them. She takes off for home in the middle of the show and forgets about her dad. While on the phone with her uncle she walks into her house and her dad is waiting for her. He hits her so hard it causes internal bleeding and while he's beating her she passes out from the pain. She wakes up in the hospital but Chad isn't there. He knows she knows what he did. Her uncle got to the house before her father could do anything to her. They found them in the house, both naked and her father eventually confesses to everything later at the police station. The day she's leaving the hospital Chad finally shows up. He's been there the whole time but not in her room. He tells her that he woke up with his ex on top of him and that he pushed her off when he realized it wasn't Carrie. He's actually innocent in it but she can't handle the fact that he slept with her and didn't bother to tell her about his ex. She tells him they were just a summer fling and that it's over. He tries to call her and text her over the next month but she refuses to answer so he shows up at her house. He looks horrible. He tells her he's dying inside. There's a huge fight and she tells him they are done. He's angry and devastated.
6 months pass and she's back at school. She's going to a show to see him because she's decided she's had enough and she can't be away from him anymore. He isn't happy to see her and then tries to hurt her by having groupies all over him. She gets into a huge fight with one of the band mates and then leaves. The one band mate that actually understands how she feels comes to talk to her. After a long conversation he tells her to go to the hotel and get some sleep and that he'll talk to Chad when he sobers up. Chad shows up at 4 am. They stand staring at each other for a few minutes then he opens his arms and pulls her to him. Not a lot get accomplished that night. He knew why she was at the show before he ever went on stage and as soon as the show was over he took off to get to her. After talking awhile they give it a rest for the night and just sleep in each others arms.
"I can't even begin to make my words come out right other than I'm sorry I hurt you while you were hurting. I know you came for me to be with me so shut the f*** up and get back in my arms!"
Another 6 months later and we find out that they agreed to hold off on things until they were both free to make the kind of commitment they want with each other. They have texted and talked on the phone a few times while he's been on tour and she's finishing up school but they aren't actually together. At his final concert for the tour he sings to her again. This time his song shows her how much he loves her. He sings "Drunk on You" by Luke Bryan and seeing as how he's a rockstar singing a country song it tells her everything she needs to know. He comes off stage and kisses her. He takes her to the boat house after the show where she shows him the Dorothy tattoo she got to go with his Wizard of OZ tattoos. I know that sounds crazy but when you read the book you'll understand what a big deal it is. When he sees it he breaks down into a sobbing mess and tells her how much he loves her. He makes love to her for the first time in over a year.
The epilogue was pretty awesome. He takes Carrie and her brother to dinner where he proceeds to ask for her brother's blessing to marry her right in front of her. Once he has it he wastes no time getting down on one knee and proposing. She says yes. She has a surprise for him too. She pregnant but they had planned it. He just didn't know for sure if she was or not. He's over the moon about it.
"I'm your promise baby and you're my home."
MY RATING...
This book was an easy 5 stars. I really enjoyed it. It was a little long in places but I didn't mind. You get to see how much Carrie grows in this book. You get to see how important Chad was to that growth. I want a book about Noah. I love him and I want him to conquer his demons just like Carrie has. If you're looking for a book that's a little dark but involves a true romance then this book is for you. Read it! You won't regret it!
My Chad / Carrie
Favorite Quotes...
"Take what you want form me Carrie."
His eyes were pleading, demanding more than he was saying.
This looked a hell of a lot like forever to me.
"There are many times I tried to walk away from you. To stop you from owning every part of me, and those moments flew out the window and blew far from existence the second you said 'all in'. When I tell you to take what you want, that you won me, entirely. I mean it Carrie. I'm yours and you should feel free to touch me and demand from me anything you want. I am truly and utterly yours to have for as long as you let me in."
I kissed him because he is a tattooed, pierced, foul mouthed, horny, drop dead sexy, guitar playing rockstar with a tattoo gun. I kissed him because is mine.