** 4 out of 5 Stars **
**WARNING: SPOILERS AHEAD**
When ex-Special Ops bad-ass Mace walks into Needle's Kiss tattoo parlor he never expected to find the girl who would turn his life upside down.
Hard as nails Scarlett has been unlucky in love: she's been burnt, chewed up and spat out. Reluctant to have another relationship, can she keep her wits about her when hot-as-sin Mace walks into her tattoo parlor? Or will he break her down and leave his mark within her ink?
What starts out as a little fun, turns into something so much more.
Can Scarlett look beyond Mace's devastating past or will his demons come back to haunt them both?
MY REVIEW...
This was a great little story. You have your sexy as sin ex military alpha male battling his own demons. You get a heroine who is awesome. She's independent, mouthy and ready to take on the world. I loved every second of it. It was pretty cliche in parts but I love predictable books so for me that was fine. I have a thing for hot, tattooed, army men so this one had me excited. This book has a ton of sex in it and it's hot! It was an easy read that kept me invested. I laughed a lot because of the banter between them. I also cried at a certain part because I'm such a girl (and a mom). I thought this would be all clouds and rainbows but there are some pretty dark parts at times...and a crazy ex. All and all it was a great read.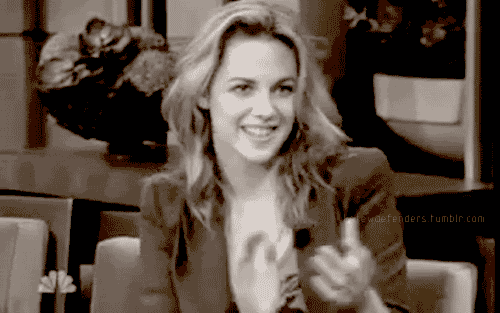 BOOK SUMMARY...
"You're his rainbow at the end of the storm."
Scarlett is bad***. She's 26, covered in tattoos and piercings. She has black hair and green eyes. She was a strong heroine. She drives an awesome car, owns a tattoo parlor and is independently successful. She's is independent, doesn't care what people think, mouthy, and opinionated. She's a guys girl and not girly at all. Aside from her unhealthy obsession (not really) with buying underwear and shoes, she's comfortable with who she is.
Mace is an ex Spacial Ops alpha male. He is 28. He's covered in tattoos and has his nipple pierced (yum). He has black hair and blue eyes. He is looking for someone to settle down and build a life with. He is a bit on the possessive side especially when it comes to her. He's my perfect book boyfriend!
Mace's first stop once returning home is to see his brother Trip who works at Scar's tattoo parlor and to also get a tattoo. There is an instant attraction between them and things get even more heated while she's giving him his tattoo. His brother warns him off and tells him she's not a one night stand kind of girl. She on the other hand is looking for someone to just have fun with without the commitment.
After an intense encounter in her driveway (she lives across the street from his brother) she shows up at his coming home party. All I can say is game on! He wants to play dirty and she's only too willing to oblige. She turns on the charm and tortures him all night. He took all of it he can stand and pretty much storms into her house and all but takes her against the wall. He steps back though knowing he'll mess it up if he sleeps with her. He's drawn to her and wants to get to know her. He tells her they are going out the following night. I love that he demanded it and didn't even bother asking her.
Their first date is complicated. He takes the initiative to do things for her but she doesn't like it. Very independent as in can order her own beer, buy her own food, etc... She ends up waking the next morning spooning with him. She didn't sleep with him the previous night but he rectifies that error when he wakes up. She fully intends on telling him "It was fun but..." but he doesn't give her the chance.
So they begin dating but not calling that, at least she doesn't. They are spending all of their free time together and he's sleeping at her house more nights than not. She's damaged and afraid she'll get hurt so she continues to fight the loosing battle with her feelings for him. He tells her that she's his and they will be together.
"Starting to get it now, aren't you? I'm gonna get what I want here, Scar. Forget causal sex, babe; this isn't just a bit of fun."
We find out that he had a daughter. He was with some crazy, psycho, drug addicted, alcoholic woman. While he was away on assignment the child stayed with her. He came home to find his baby in the swimming pool. He did everything he could to revive her but it was to late. Belle was 2 when she died. Her mother was too high and too drunk to watch her. He has her name tattooed on his chest above his heart. He blames himself for her death and nothing anyone does will change it.
After being together for about 3 months they both realize they have fallen in love with each other. He tells her but she doesn't say it back. He leaves the following day for a few days going out of town. Scar and her best friend travel an hour out of town to their favorite restaurant and she finds him there with an attractive blonde. She confronts him and then tells him to stay away from her. She takes off and he follows her. He finally gets her to calm down enough to explain that the woman was Belle's mother and the only reason he met with her is because she wanted money. He's been supporting her for years because she has a way to make him feel guilty. She somehow in the process of fighting tells him that she loves him and all is well again.
"I'd never cheat on you, Scar. He was a moron to throw what he had with you away. Kinda glad he was a d*** though. Means I got you, and babe, I ain't gonna let go."
While at Mace's brother's birthday party her car is vandalized. Mace knows it was his ex that did it. He wants to protect her from all the things that are in his life so he does what an idiot does...he breaks up with her. For two weeks he stays away from her. She's hurt and angry plus broken hearted. All the while things are happening to her. The scene in the bathroom with the blood and the doll face down in it was freaky. His brother finally talks some since into him and he decides he'd rather have her and protect her than to not have her at all. It's not going to be easy though. She refuses to take him back so he does what any "sane" person would...he just moves himself back into her house and onto her couch and refuses to leave. I laughed at this...probably because I can see my husband doing the same thing.
"What if he breaks my heart?"
"What if he doesn't?"
He comes up with a plan. He's going to woo her back with "cheese", in other words he's going as corny and lovey dovey as possible. He builds a heart out of flowers in her front yard, brings her lunch which ends up being a heart shaped peanut butter sandwich. She's annoyed and I was rolling in the floor. About the time she finally realizes he's not going to leave her again and she decides to take him back, his ex shows up and shoots at her through a window. Mace sees it before it happens and moves her out of the way but he's shot in the process. He's not hurt badly. As he's going to handle his ex, Scar comes flying around him and jumps on the girl and beats her pretty bad.
Anyway, she takes him back then moves him back into her house officially so she can take care of him. He realizes that he wants to make her his permanently so he proposes and she says yes. The epilogue is at their wedding reception and you get a snippet about the next book.
MY RATING...
This was an easy 4 Stars for me. It was sweet and fun. It had a hot military guy with lots of tattoos and sexy yumminess. If you're looking for a light, easy read then this book is for you. I'm looking forward to more books in this series from the author! Check it out!
My Mace / Scar
Favorite Quotes:
"You were just supposed to be a one night stand but you poked my eye, and kissed me sweet and listened to my car. Now, I kinda wanna keep you."
"Let me protect you, baby. That's what a man does for his girl. He protects what's his."