** 4 out of 5 Stars **
**WARNING: SPOILERS AHEAD**
Time changes everything, except what's meant to be.
Seven years is a long time--long enough to transform Clementine from a small-town teenager with a broken heart into a woman ready to take on the world, but not long enough to make her forget about the man she was never supposed to see again. A temporary return to a tiny Willow Heights thrusts her back into Donovan's life and home, unearthing heartbreak and obsession that have stood the test of time.
He left seven years ago too, for war and other things Clementine can only imagine. Coming back to the town where he grew up in the shadow of poverty and drug addiction makes no sense, and neither do Clementine's feeling for him. He could never forgive her for leaving, could he? Even if she had no choice.
Now, she has the freedom to choose...and so does he. Every day in Willow Heights makes it clearer: all he ever really wanted was her, and nothing will change that. Not even a taste of the hell that drove them apart in the first place.
MY REVIEW...
Hell Without You
simply put was an awesome book! It drew me in from the first chapter and I couldn't put it down. I read it straight through in one sitting...even forgetting to eat supper. I loved it. Clementine and Donovan is perfect for each other. The love between them is so strong. I fell in love with him within minutes of being introduced to him. It was clear from early on that he has loved her for 10 years spending 7 of those years away from her. He never gave up on the only girl he could ever love. Clementine had to grow on me a bit. I wasn't really impressed with her in the beginning and it was mainly because of him. She was so intent on keeping with her life plan and moving on as quickly as possible even while he was showing every sign of not wanting to loose her. There were a few parts of the book that I felt were unnecessary but it didn't take away from the book at all. The book is written from her POV and the writing style is easy to follow. I've read several books by Ranae Rose and this will go down as one of my favorites. I also like the way the author wrote about PTSD and how the Clementine handled him while dealing with it.
Things I loved:
His obvious love for her
How he always called his home their home
His plan to wait for her
The lengths he's willing to go to to be able to keep her
The epilogue
Things that didn't work for me:
The last 20% of the book. It didn't take away but didn't seem necessary either.
The way he handles his anger...very unhealthy.
Her attitude at times
Details...there wasn't enough info on Donovan
All in all Hell Without You was a great book and worth the read. If you like 2nd chance love stories then give this book a try.
BOOK SUMMARY...
Clementine-I didn't get a feel for what she actually looked like other than brown hair. She's has a business degree and is moving home temporarily while looking for a job. She thinks she has things together in her life. She thinks she's remade the girl she once was but she's also very naive about it. I didn't like her in the beginning. She's the type of character that is so set on something that she can't see what's in front of her. At times I just wanted to shake her and say open you dang eyes!
Donovan was amazing. He's from the wrong side of the tracks. His mother was an addict. He joins the Marines after the love of his life leaves town and him behind. He's never been able to rid his heart of the girl who owns it. He's suffers from PTSD and has some unhealthy ways of handling his anger. He's tall, dark, and beautiful with dark gray eyes and black hair. He's also very intense.
The book begins with Clementine returning home after being gone for 7 years. She left town to go to college leaving the boy she loved behind. It's obvious early on that something caused her to leave him. Her first stop home is to her grandmother's house. Her grandmother is dead and the house has been sold but she just needed to see it. She gets out and looks around and sort of dwells in the memories it brings. The entire time I was reading this I had this song going through my head...
As she is standing by her car staring back at the house a huge truck pulls up in the drive. When he gets out of the truck she comes face to face with Donovan. He isn't supposed to be in town let alone standing in front of her. We find out that he bought the house a few months back. She finds it odd but I saw it for what it was. They talk and she tells him she's moving home then she leaves him standing in the driveway as she leaves.
A huge storm is happening as she's driving and she ends up in a ditch. With no friends to call and a family she doesn't talk to she begins walking. Donovan, afraid something might have happened to her, comes along and rescues her. He checks out her car and tells her he will handle it the following day before taking her back to the house. She ends up spending the night but it isn't comfortable. Nothing in the house has changed. Her grandmother's furniture is still there, he's made no changes at all and he's sleeping in her old room. He's angry that she left town but it comes across as more hurt and pain than anything.
"You deserted me. You put something worse than bars between us."
Her townhouse has water damage and she ends up staying with him awhile. He sleepwalks in the nude...a lot. We get a glimpse of his issues here. One night after she wakes him up he tells her that exactly what he's feeling and it's intense. I realized exactly how strong that torch burns for her.
"My soul has been trapped outside of my body for the past ten years."
"Really? Where is it?"
"Sitting right across from me. Don't pretend you didn't know that."
He's willing to do what he has to to keep her from running away again. He goes so far as to sleep in the hall in front of her door. He ends up in her bed that night and every night after she finds him. Her first job interview doesn't go over well with him. He's upset and afraid that she isn't coming back. He won't say everything that he's feeling but you know that it's intense. He's scared to death he's gonna lose her again but he can't understand why she's even there. He kisses her. She begins to realize that 7 years and 7000 miles hasn't done what it should have done. They end up arguing which leads to him admitting that he wants her and that he'd do stupid stuff just to be near her...like sleeping in the floor outside her door.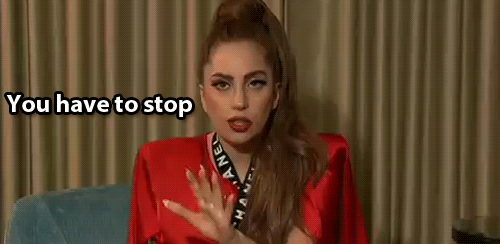 She leaves the next day for her interview. He can't wait for her to come back and she's not sure she wants to go back. I felt almost like she was leading him on and I was having a hard time connecting with her here.
She doesn't get the job and when she comes back things take a different turn. She finds a letter in their secret hiding place that he wrote to her 7 years earlier before he left for boot camp. He comes home early and they talk about everything that happened. We find out that she left town to keep him out of jail. Her step-brother sexually assaulted her and when she told her mother and step father they didn't believe her. Donovan went after the guy and beat the crap out of him. She was given the choice to leave for college and never come back or they would have him put in jail for assault. He understands why she left but not why she stayed away. They talk that out to. He tells her there is nothing keeping them apart any longer. She agrees but she's cautious because of the job issues. I'm pretty sure at this point he'd follow her anywhere. We also find out that he moved home and bought her grandmothers house in the hopes that she would eventually come home. He's spent 7 years waiting for her. With the conversation over he kisses her and they are officially back together where they belong.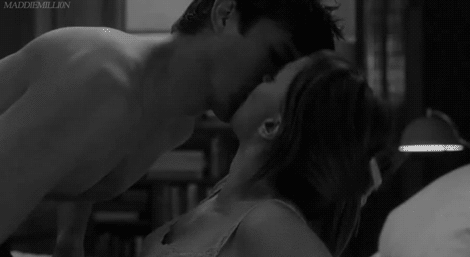 "What hasn't changed in seven years isn't going ever going to change. You're here, I'm here...The way I see it, the only question is whether we're going to f*** everything up again, now that we have the chance. There's no one--nothing--keeping us apart."
She gets a job and while she's apartment hunting he gets a call and has to leave town to go help a friend. He's been gone a few day when she gets a call that he's been in an accident. She puts off her new job and jumps on a plane to him. He's ok and they spend a few days recovering. The new plan is to sell her grandmothers house when they get home. They are gonna find somewhere half way so they can live together instead of just seeing each other on the weekends. He proposes on the beach and she says yes.
Once home, they are coming home from dinner and they pass a bunch of police cars on the side of the road. They don't get far until they are pulled over. Her step brother has been murdered and they bring Donovan in for questioning. It turns out that a tire iron from the garage he owns was used as the murder weapon. They release him and they drive home but she worried. Everything falls apart as she gets home from her first day at work the next night. As she arrives home he's being brought out of their house. He's under arrest for the murder.
She looses her job and begins to play detective. Eventually the guy who works with him shows up at their house and tells her that he killed him. Her step brother got his 15 year old sister pregnant and when he saw him walk past the shop he just lost it. He goes home and leaves a note then commits suicide. Donovan is released and comes home. This to me just didn't seem necessary. It showed her faith in him and how strong her love was but didn't really bring anything to the story.
As the book ends we find out that he has sold the house and they are moving somewhere new where she has gotten a job. They get married on a beach in Miami.
My Donovan / Clementine
Favorite Quotes:
"You said you were done with New York. I'm done with the Marine Corps, done with Afghanistan. We'll never be where we can't reach each other again. And if I can reach you, I have to have you."
"The kind of love that waits for seven years without changing is the kind that makes you stupid, sometimes."