** 5 out of 5 Stars **
**WARNING: Spoilers ahead! Read at your own risk!
I feel in love with Manda Baker eight years ago, and I loved her to the core of her soul. We were supposed to have that elusive happily ever after and spend a lifetime together. But that was all before she was STOLEN from me.
Her best friend, Sarah Erickson, killed her. It wasn't intentional. It was far worse. Everyone claims it was just an accident, but I can see through the lies. Even if it's with my dying breath, I will make her pay for what she did.
Fate hates me. It robbed me of my first love and left me to navigate through this world emotionless and numb. Then, one day, spiteful fate gave me a woman to fill my shattered soul and make me feel again. It gave me Emma Jane Erickson. Now I spend my days searching for the answers that will ruin Sarah and my nights falling in love with her sister--the one person who is bound and determined to save her.
But what happens when everything you know to be true explodes around you? Who will be left to pick up the pieces, and who will need to be saved from the wreckage?
MY REVIEW...
Oh wow where do I start?? This book wasn't what I thought it would be. I LOVED it! First let me say that the author is insanely talented! I loved the dual POV's and the plot. I was drawn in from the prologue and couldn't put this one down. Lately I have been on a bit of a book downer. I haven't found anything that would stick with me but this one will definitely be there for awhile. The hero is a tortured, bitter, angry soul who falls in love with the sister of the woman he blames for killing his fiancee. The blurb had me hooked and I couldn't wait to get my hands on this. The heroine wasn't afraid to love him and she could give as much as she took from him. She also knew when to walk away. Both characters were well thought out and in depth. I felt like I knew them personally. I hurt when they hurt and I was happy when they were happy. This book had great supporting characters as well.
There were times that I thought Caleb could be a little over the top but I could understand where he was coming from. I did find it strange that 5 years had passed and he hadn't moved on at all though. I also had issues with him running to the grave every time they had a fight. There were times I wanted to throw something at his head but you couldn't be mad for long. He really did try to love Emma completely.
Things I loved:
Emma--She's an amazing heroine who was willing to do what needed to be done to save her man.
Caleb--Bitter but fixable
The intensity between the H/h and the witty banter
What I didn't like:
Manda--I wasn't a fan with what little I learned about her
The twist was good but I didn't like that so many had to suffer for no reason.
The epilogue--Just wanted more
This is an excellent book that I would recommend to anyone. I went back and forth about my rating. I started at 5 and at one point was at 3. In the end I gave the book what it deserved. 5 Stars easily and worth every minute of reading time put into it. Put this one on your TBR. Awesome job Aly Martinez! This is an awesome book!
BOOK SUMMARY...
Caleb for lack of a better word is broken, but more than that he is BITTER. This guy is so angry that it's hard for him to see past that. He was in love once. He had a fiancee and a life planned. An accident took her from him and he lost all will to survive beyond just making it from day to day. He is a cop and spends most of his days trying to make sense of the accident and find answers to his questions. He's tattooed. His entire body is pretty much a shrine to Manda, his dead fiancee. He can be stubborn and he can be mean. He refers to himself as an asshole on more than one occasion and I have to agree with him on it. What I loved about his character is that even with everything that happened to him he isn't afraid to love again. He didn't shut down and mentally die. He's still going about his life. When the time comes to find love again he goes with the flow and decides to see where it goes. There were times I hated him and there were times I loved him.
Emma is the sister of Caleb's dead fiancee's best friend, Sarah. She's younger and she lives in Georgia. She's a strong heroine. She has no problem putting his attitude back at him. She doesn't put up with the way he can act sometimes. I love how feisty she can be. She's beautiful and smart. She owns her own photography business. What I love about her is that she was willing to love Caleb regardless of his faults. She also knew when to walk away at times. She never once tried to be a substitute to Manda but instead tried to build a life with him around her memory.
The book begins with the prologue which shows us the accident scene where Caleb finds out that Manda is dead. Sarah is badly injured but survives. He comes apart when he finds out but there isn't anything to be done. She's already gone.
5 years have passed since the accident. 2 years since Emma has seen her sister Sarah. Sarah isn't in a good place. She's forced to take a flight to Chicago where her sister is being held in a hospital after she tries to kill husband. Her husband happens to be Caleb's best friend. Emma meets Caleb in the hospital. It's lust at first sight for both until they quickly realize who the other person is. Caleb hates Sarah...and I mean hates her. He thinks it should have been her that died that night. Emma is moving to Chicago trying to save her sister. The meeting goes off but it's not a happy one. They both wish they hadn't met but it's not for the reasons you'd think. Caleb knows even then that he is going to have a hard time forgetting the sister of the woman who took his future wife. He does agree to keep her updated while she packs up her life in Georgia so she can move to be near her sister.
They begin talking on the phone. It's innocent at first and he can be very ugly with her at times. Somehow it goes from hateful to a date when she makes it back to town. I knew then that things would eventually become very interesting and that there would be repercussions eventually. It was like watching a train wreck waiting to happen. Even knowing that this can't possibly work out they enter into the "talking" phase of a relationship. Her sister is to live in a rehab facility for 10 months making things even more intense. By the time they reconnect at the airport when she arrives back in Chicago they are planning an actual relationship. Sadly it doesn't make it beyond the airport parking lot. She realizes exactly how much he hates her sister. Things end in the parking lot. It's not ugly or hateful, just realized among them.
It last 5 days. They end up meeting for a drink and then making their way back to his apartment. We get our first look at his tattoos. Manda's name is tattooed over his heart and he has a blackbird tattooed on his back. They sleep together and he decides that he's not gonna lose her. He doesn't know how they will make it work but they will one way or another. They officially become a couple the following night.
I don't know the what, when, where, or why about my life, but as I stroke her hair on the way home, I suddenly know the who.
There are some set rules. They are into each other, both falling for the other. They spend most of their time together. What they don't do is talk about Sarah...at all. This plan works...for awhile. She finds a box he keeps in his closet and then she really becomes aware of how actively he is pursuing her sister. This lead to a huge fight where things are said that shouldn't be. They each accuse the other of things. She slaps him and he throws her stuff in the yard. She leaves and it's over. Only she doesn't just leave his house, she leaves the state. She moves back to Georgia. Two weeks pass and they are both miserable. He finds out she's in Georgia and doesn't take it well. He makes the decision to fix his life before he goes after her. He's got to find a way to live without the hatred that is driving them apart. They have already admitted they love each other and now he has to prove it.
BOMB #1
While in Georgia she learns that she's pregnant. It's been 6 weeks and over 2 months since they have spoken. She plans on telling him but Sarah beats her to it. He takes off for Georgia. Once there he tells her he has come to take her home. They talk and work everything out. She makes the decision to go home and move in with him. She still has her reservations about the relationship but they love each other so they decide they will make it work.
Five years after my life was stolen from me, in a hotel room in Savannah, Georgia, I finally reclaim it.
Weeks pass and things are going well with them. He won't talk about the baby though. He explains that he's just getting used to the idea. They go to the doctor and he proposes in the office. Her thinking is that he's doing it because he has to. Little signs say she's right, but she's wrong. It causes a fight and they continue to live together without speaking for 3 weeks. While she deals with the pregnancy he spends his nights sitting at Manda's grave. They finally come to an understanding. He explains why he wants to marry her and she finally agrees. Within 2 months they are married. He arranges time with her sister even though he hates her because he loves Emma.
"I'm going to kiss you, then I'm going to make love to you. And then we are going to make plans to spend the next one hundred years together."
BOMB #2
There are more than just Emma, Sarah, Manda, and Caleb involved in this plot. There is also Sarah's husband, the other best friend and a female named Kacey that was best friend's with Sarah and Manda. It turns out that Kacey is actually the one driving the car when Manda was killed. It's a big deal but I wasn't really understanding why she was driving in the first place. Caleb's other best friend Eli helped Kacey fix it so it looked like she was never there. Caleb walks into the confession and loses it.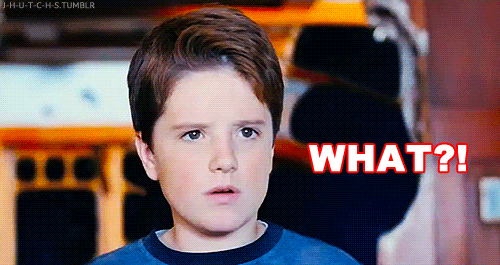 He gets so angry that he leaves the house in a rage with Emma in the car with him. He's driving to fast, is to angry, and not paying attention. They have a wreck and Emma is hurt. Now he's living with guilt that he's the one who was driving and she's hurt. They have to perform an emergency c-section to deliver the baby but they both will be fine.
It's Emma's sister that helps him through it. She's with him when he meets and falls in love with his son for the first time. It's her that he talks to when he finally realizes that the hatred has got to go. She's released 3 days later and he takes his wife home but they have to leave the baby.
My gruff prick becomes a big ole' softie when his baby's involved.
The situation with Kacey and Eli is handled well. He doesn't do anything in anger which is surprising. He and Eli are no longer friends and he was forced to quit the police department but no charges were filed on either.
In the epilogue he gets more ink added to his tattoo. He has her name and the baby's written a long side the body of the bird on his back.
My Caleb/Emma